Earthquake: In the country's capital Delhi and its surrounding areas, on the afternoon of Tuesday 24 January, the earth shook due to a 5.8 magnitude earthquake. The epicenter of this earthquake was in Nepal. The effect of this earthquake was so strong that its tremors were felt in Uttar Pradesh and Uttarakhand and even China felt its effect.
A data from the National Center for Seismology showed that a 5.8 magnitude earthquake occurred at 2:28 pm at a depth of 10 km. The National Center for Seismology said the tremors originated at 29.41 latitude and 81.68 longitude in Nepal, which is 148 km east of Pithoragarh in Uttarakhand. The epicenter of the earthquake was the border of Himali village council of Tajkot in Bajura and Humla.
Earthquake devastation in Nepal
Speaking to news agency ANI, DSP Surya Thapa of Bajura district said, "Some houses have collapsed in the area after the earthquake. We have received information that 3 more houses have collapsed in the district. No casualties have been reported so far. So the village council head of Himali said, "Due to bad weather conditions and snowfall in the area, we are not able to establish contact with other localities. The telephone is not working."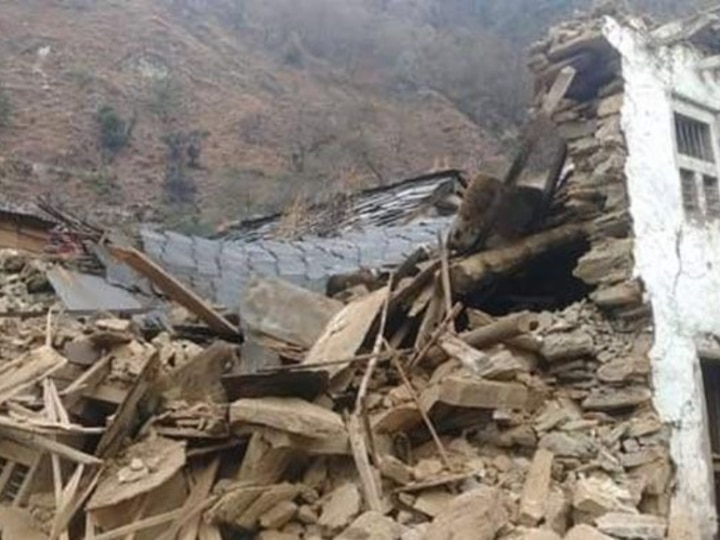 Earthquakes are common in the mountainous country of Nepal. In the year 2015, a 7.8 magnitude earthquake caused havoc in Nepal. This earthquake killed about 9 thousand people that year and destroyed about 10 lakh houses.
effect of earthquake in india
Scores of people in Delhi, Uttar Pradesh, Uttarakhand and some other areas shared on social media platforms that they saw ceiling fans and other hanging objects moving and felt strong tremors. According to the National Center for Seismology, an earthquake measuring 4.8 on the Richter scale hit Manipur's Bishnupur district on Monday evening. A day after this, this blow has happened again.
read this also: People of Delhi-NCR were shaken by the tremors of the earthquake, see in the video